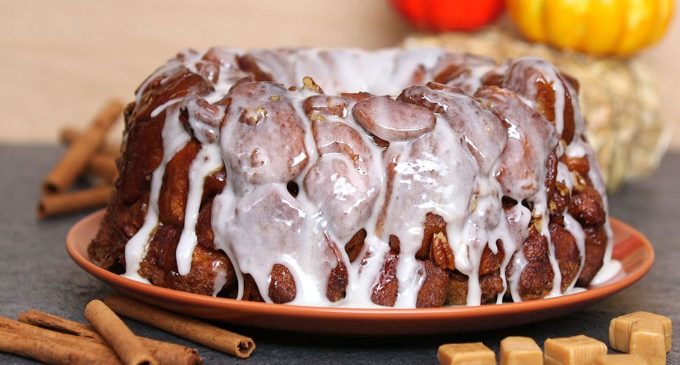 Monkey Bread is good, Pumpkin is good but when you combine them both into this sweet treat they take what would be good to absolutely amazing!
This time of year pumpkin is everywhere. The sights and smells of Fall linger in the air. It marks the start of a new season as a new batch of veggies and sweet hit the store shelves. This treat is super simple to make if you have all the right ingredients. Here is a list of what you will need.
Ingredients:
⅔ cup sugar
4 teaspoons pumpkin pie spice
3 cans Pillsbury Grands cinnamon rolls with icing
⅓ cup unwrapped caramels, chopped
⅓ cup pecans, chopped
¾ cup butter, melted
1 cup packed brown sugar
Once you have all of that in place it's time to begin. I would recommend doubling up and making a couple of these if you plan on having guests over. This treat is known to disappear quickly!