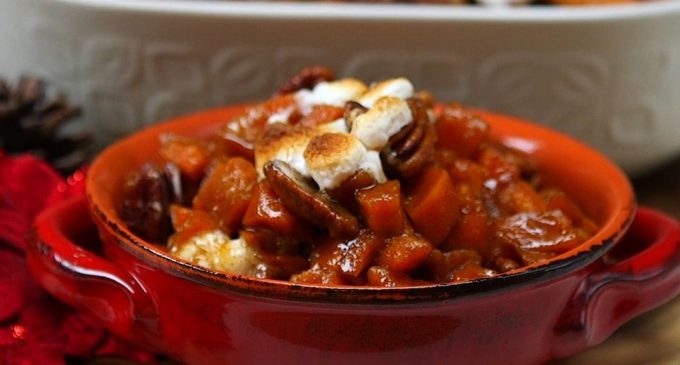 If there is one thing I love about this time of year it's Sweet Potato Casserole. Ever since I was a child this has been one of my favorite dishes at Thanksgiving. due to the varying ways that each family likes to prepare theirs we often have a few different options however this recipe is one of my favorites.
The sweetness of this dish almost makes it feel like a dessert! In our family, we have two sides, those who like it topped with marshmallows (that's the team I'm on) and those who like it with walnuts. Making this in the crock pot brings the flavors to a whole new level of deliciousness. So let's take a look at what we will need in order to make it!
Ingredients:
3-4 lbs Sweet Potatoes
2 cup Brown Sugar
1/4 cup softened Butter
3 tbsp Water
1 tsp Vanilla
2 tsp Pumpkin Pie Spice
1 cup Mini Marshmallows
1/2 cup Pecans
Now let's put it all together.
NEXT PAGE »