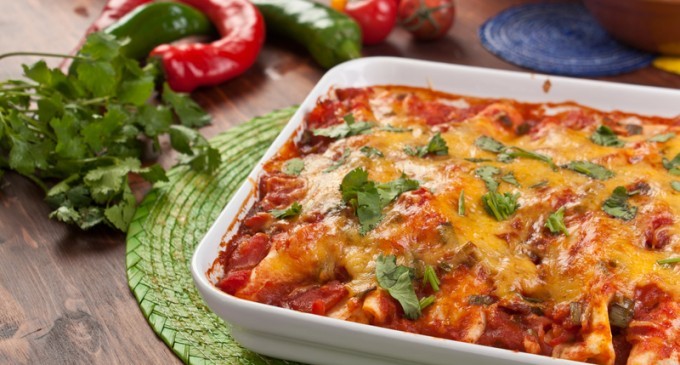 You Haven't Had Tex-Mex Until You've Had This Enchilada Casserole!
This mouth-watering enchilada casserole brings all the full, rich flavor of Tex-Mex food, but isn't so spicy that will make steam come out of your ears.
In fact, with its mild flavor, it's perfect for people new to Tex-Mex cuisine or who simply want something that's gentle on their taste buds.
This recipe incorporates many of the traditional ingredients Tex-Mex is known for, including black beans, poblano chile, corn, chile powder, cilantro, and zesty Monterey Jack cheese.
But we won't keep you in suspense any longer! Please continue to Page (2) for the ingredients and cooking instructions.