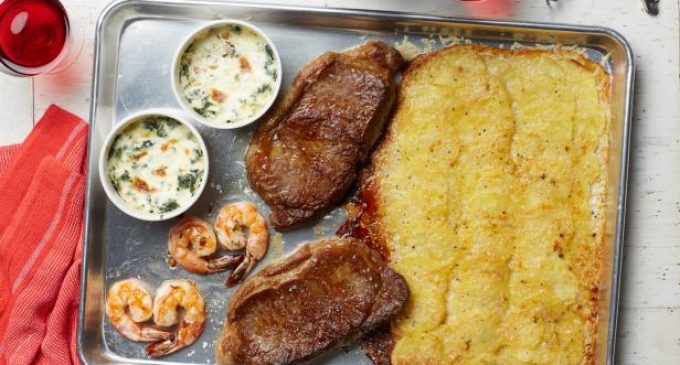 This Recipe Is Saving Date Night!
Ever want to prepare a lovely steak dinner only to realize that grilling is not an option? There is always the option of going out but that gets expensive. Not to mention the annoyingly long wait times. Thankfully we have found a recipe that can help.
There is nothing better for a date night than a steak dinner. Each week people line up and wait for an hour or more to sit down and enjoy such a meal, but why wait? You can have the same deliciousness right in your own home for half the cost.
So toss aside those uncomfortable shoes, break out a bottle of your favorite beverage and let's look at what it would take to have an amazing steakhouse sheet pan dinner right in your own home!
NEXT PAGE >>