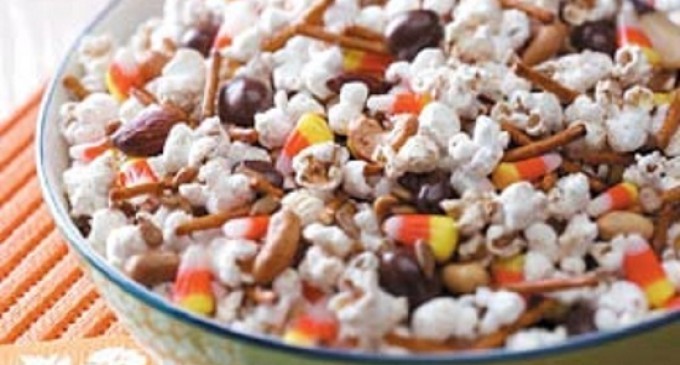 This Late, Night Sweet & Salty Snack Can Be Put Together In A Matter Of Minutes… This Is One Appetizer That Is Hard To Put Down.
October is party time! Whip out the Halloween decorations, pull out the baseball hat, get that fantasy football league list pulled together!
With Halloween only weeks away it's time to think of parties and family get-togethers. While you will have your salty snacks and sweet snacks it's always nice to have a snack that is a combination of the two!
Actually, this is also "Fall Classic" season, time for the play-offs and World Series and when the gang is together for the "big game" it would be great to have a bowl of this salty-sweet snacks for them to munch on.
When you think of the ingredients which include pretzels, cinnamon, nuts and chocolate … how can you not love that?!
To Find Out How To Whip This Up In A Matter Of Minutes & Have Something Absolutely Delicious, Salty & Savory Please Go To Page (2)…