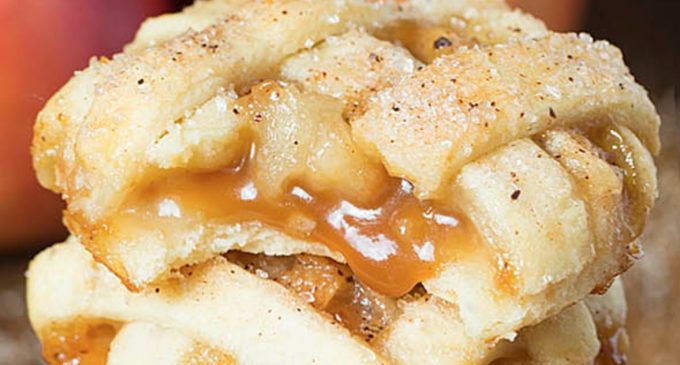 This time of year apples and apple-related recipes are everywhere. There is nothing better than a fresh apple pie but there are times when making an entire pie feels like a waste but as you will see later in this article there is a way to have both! This time of year is so busy that sitting down to enjoy a slice of pie is just not on the schedule.
This recipe takes that into consideration as it condenses the size without forgoing the flavor! After all who doesn't love cookies and for that matter apple pie? Well, here is the two combined. These are nothing short of delightful, sinful, yet will make you feel as if you have gotten a hold of a piece of heaven!
The kids will absolutely fall in love with these and will keep asking you to make them more and more! And what is more important than putting that smile on your child's face? There really isn't, so why not try these amazing apple pie cookies?
We promise you will be making these again and again.
For The Full List Of Ingredients & The Step By Step Directions To
NEXT PAGE »