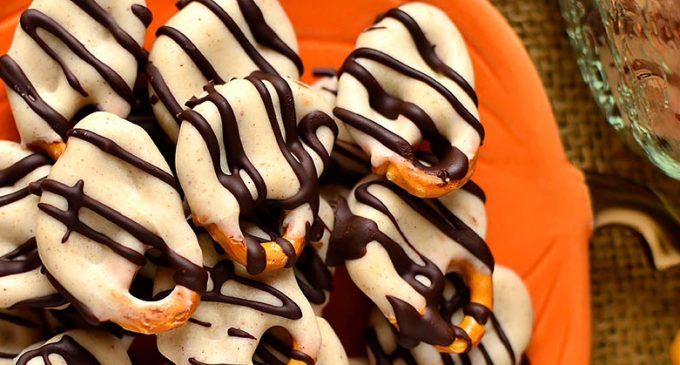 These Pretzels Are Just One More Reason Why Autumn Is Our Favorite Season!
Ah…it's that time of year when pretty much every food gets a pumpkin spice version. This trend started to take off several years ago, and since then it's only gotten more popular. Every year, it's pumpkin spice latte, pumpkin spice cereal…pretty much any kind of food you can think of. In fact, pumpkin spice is such a beloved fall tradition that by now it's practically synonymous with the word autumn.
You can turn pretty much any food into a pumpkin spice treat, but our favorite has to be these pumpkin spice chocolate covered pretzels. See, we're huge fans of chocolate covered pretzels to begin with, but combine them with luscious pumpkin spice and you have one indulgent treat! Plus, these pretzels are really easy to make and perfect for serving as snacks at Halloween parties or other fall-themed gatherings and events.
To learn how to make these mouthwatering pumpkin spice chocolate covered pretzels, please continue to Page (2) for the full list of ingredients and complete cooking instructions.