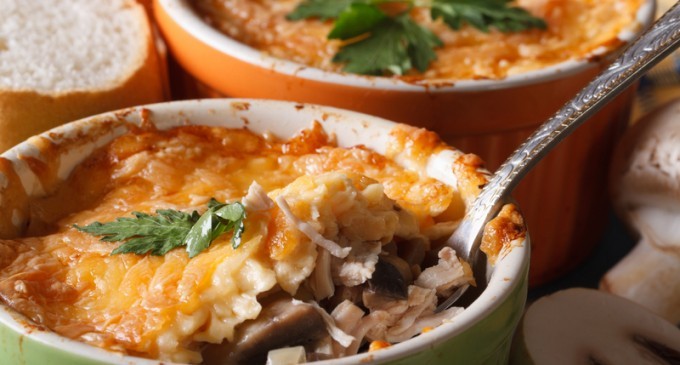 This Amazing Dinner Recipe Is Loaded With All The Essentials: Potatoes, Bacon, Cheese & Garlic.
This one is right up my alley. Potatoes, bacon, cheese, and mushrooms? What could you possibly add to make it better? Nothing. Nothing would make this casserole any better.
Oh wait…did I mention the cheese we'll use is Gruyere? Well…it is. I don't think I've ever had Gruyere cheese and thought anything other than "Yes. This. Right now."
Though the recipe is fairly involved, it's not difficult by any stretch. That's the best part of any casserole, really: Everything will end up going into one pan and baking in the oven, so even a beginning chef can give this one a try with relatively no worries.
The only downside is it takes a little more than an hour to bake, so make sure you start prepping early!
On Page Two, We'll Show You How To Get Started Making This Cheesy, Mushroomy Casserole.