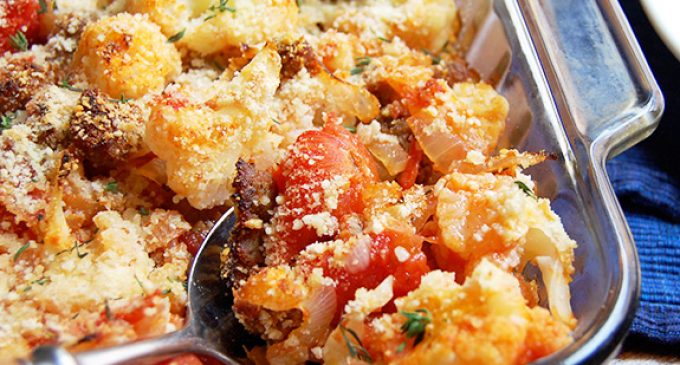 Tired of popping frozen, low-calorie, barely edible dinners into the microwave? (I am still baffled at how something can be both frozen and scalding at the same time! ) Not only are these foods not the best tasting but while they spout how good for you they are, in all actuality, they're loaded with preservatives and chemicals.
When it comes to food you want something appetizing, filling and easy to make. The first thing that comes to mind is a casserole. They are the perfect solution after a long day at work or when you have to feed an army of people. There's just one problem, casseroles can be pasta heavy dishes that are not always on the healthy diet plan.
Even I will admit I was shocked at how delicious this next recipe was.
This next recipe is deceptively creamy but also low-fat! Using either frozen or fresh vegetable it can be made the evening before, refrigerated, then baked before dinner the following day! That is the best thing about casseroles because who wants to spend tons of time in the kitchen after a long day at work!
Let's keep reading and take a quick look at how this recipe comes together, and how we can make this creamy indulgence while still being healthy.
NEXT PAGE >>