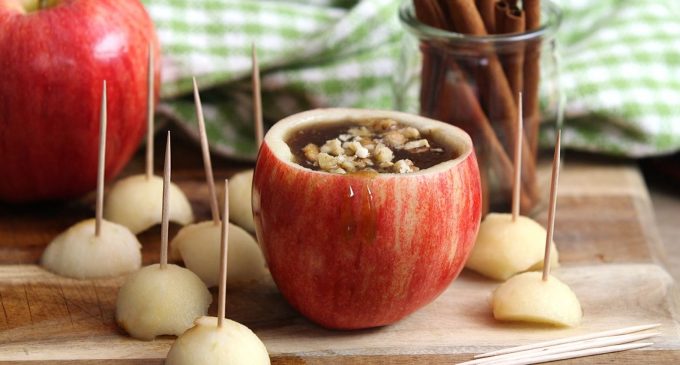 When we think of fall a few things pop into mind. Pumpkins, hay rides, and caramel apples. The moment the leaves begin to turn on the trees everyone grabs a basket and runs to the apple orchards to pick their fill of the deliciously sweet fruit. As you will see later in this article caramel apples can be a fun and exciting treat for everyone. There is something about being out in the orchard picking apples that resonate with people. It is the pinnacle of fall time activities outdone only by corn mazes and hay rides. I for one want to know how we've been able to make what was once a dreaded chore for many, something people now pay to do…but that's another article altogether.
One of the things you will find at every fall festival and small-town bakery is the caramel apple. While a deliciously sweet treat this combination can be difficult to eat in the form it normally comes in. Usually, you will find an apple at the end of a skewer coated with a golden glossy caramel finish. It's a beautiful site but a messy one to eat…until now.
Let's take a look at what we need in order to make this amazingly simple treat.
NEXT PAGE »