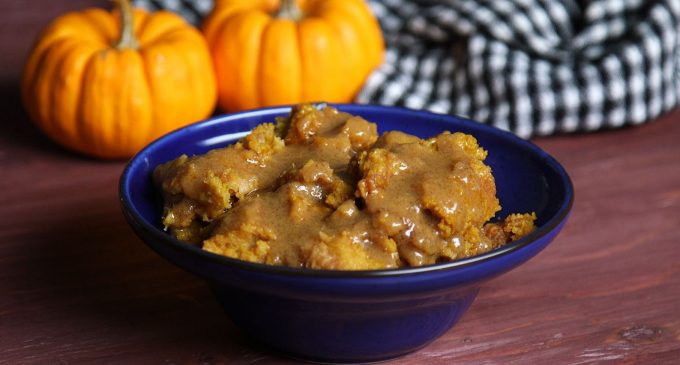 Just when I think I have tried every pumpkin recipe under the sun I find another one that has risen from the pumpkin patch! This one takes the creamy sweetness of bread pudding, mixes it with a taste of fall (aka pumpkin) and creates for us a wonderful dessert that will warm us up and fill our home with the sweet smell of baking success!
While you may be one of the ones cringing at the thought of yet another pumpkin recipe just hear us out. As you will see later in this article this recipe is not only super simple but super tasty and it will delight even the most steadfast pumpkin hater.
There are two steps to making this dish the pudding itself and then the sauce. Thankfully, we have compiled all of the necessary information and placed it in a nice orderly fashion so even the most novice of bakers can enjoy making this dish that is sure to push the traditional pumpkin pie right out of the spotlight! Let's keep reading and take a look at what we will need in order to make this culinary delight.