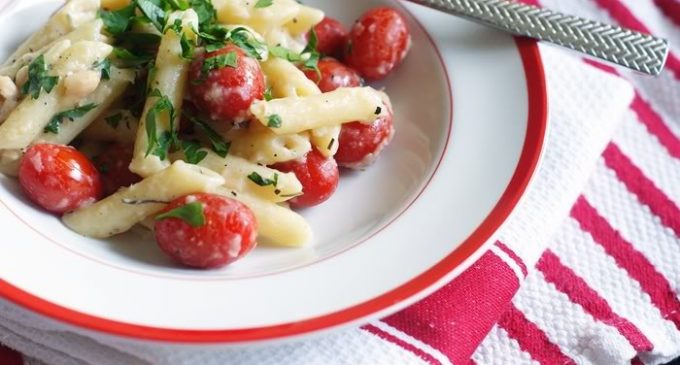 If You Need A Simple Pasta Dish With Only A Few Ingredients, Then You Have To Try This Great Tasting Pasta With Garlic & White Beans!
Pasta is a favorite in this household. We eat pasta anyway we can get it. Sometimes we just want a simple recipe that we can throw together if we have a busy night or weekend.
If you are as busy as we are, then you will love this simple pasta with garlic and white beans. It is so flavorful and the sauce is actually made from the white beans. When you add plenty of garlic, tomatoes, and rosemary for extra flavor and color that make this dish a family favorite in our house. Your family will love it as much as mine does!
For The Full List Of Ingredients & The Delicious Step By Step Directions To Follow Please Head On Over To The Next Page Where We Will Show You The Full Recipe…
NEXT PAGE