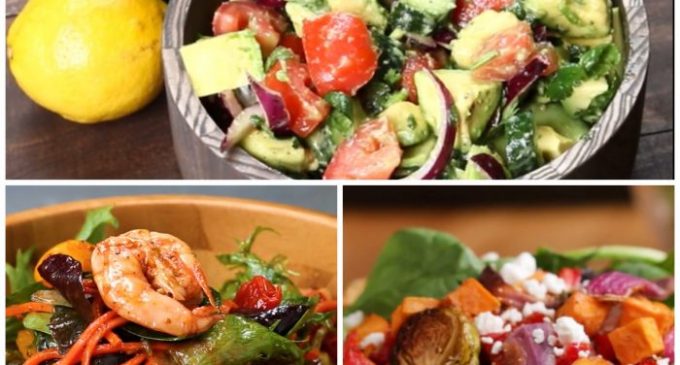 Think eating healthy salads is like chewing on the grass of a freshly mowed lawn? Think again!
We have found three amazing salad recipes that don't actually suck! 
Sure it took some digging because finding a salad that is not only filling but flavorful takes a little time but we did it! We tried these salads on some very picky palates and they won the blue ribbon hands down so we thought we would share them with you.
With the focus of a new year pointed towards being healthy we also wanted to find something flavorful we can enjoy because let's face it, there's only so much Ranch dressing one can consume, and recipes that would leave us feeling like we actually had a hearty meal.
So let's take a look at what we need and how to put these amazing salads together.
Trust us, the read is worth it!
NEXT PAGE »