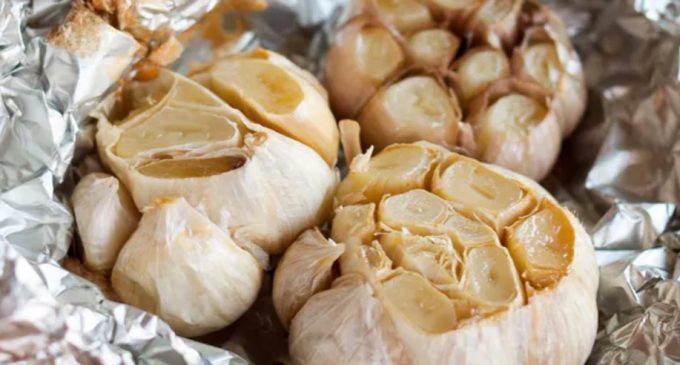 There is nothing chefs love more than a new spice or ingredient that promises to enhance flavor and save us some of the problems that the original ingredient produced.
Let us introduce to you Kissin Garlic! 
Garlic is one of those ingredients that is added to many foods to give it a nice rich flavor. It makes food taste so good that many of us just can't get enough. In fact, one of the only not so good things about garlic is that can stay in your mouth for hours causing you to have really strong bad breath. This is why some farmers came up with the idea to make a garlic that doesn't contain allicin, which is what gives you the strong garlic breath. However, the taste just may not measure up when compared to the real thing so it may not be worth it after all.
This is a newly engineered type of garlic and it is hard to distinguish from the regular kind. You may bring this home from the grocery store one day and not even realize it. Can you imagine adding garlic without any taste? Oh, the humanity!
To Learn More About This Garlic That Doesn't Leave You With Bad Breath, Please Head On Over To The Next Page Where We Will Show You What It Looks Like & What It Does… 
NEXT PAGE »