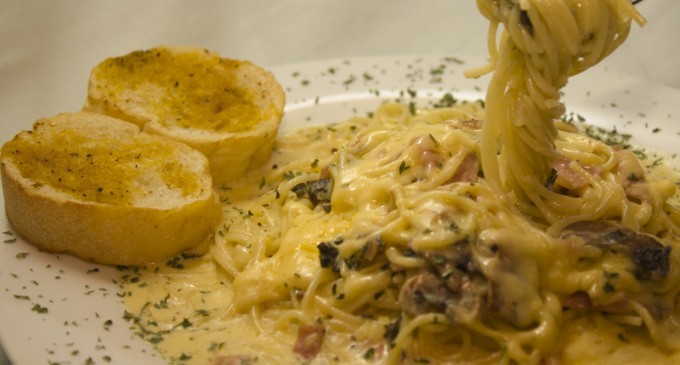 One slurp of these noodles and you'll wonder why you ever ate plain noodles in the first place. From this moment forward, your life has changed.
Let Get Started…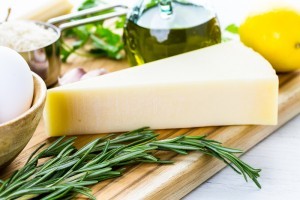 Things You Will Need:
1(12 -16 ounce) package spaghetti

1 medium  yellow onion, chopped fine

3 garlic cloves, chopped fine

3 tablespoons  olive oil

1 stalk  fresh rosemary, chopped

1 teaspoon truffle oil (white or black)

1⁄4cup grated fresh parmesan cheese, good quality
Now That You Have All Of Your Tasty Ingredients Together It's Time To Get Started!
However; instead of boiling your noodles in a pot of water, like you normally would, we have added a few unconventional ingredients. We guarantee that you have never boiled your noodles in this before – it really sets this dish apart when you make it this way.
What We Boil Our Noddles With Isn't The Only Secret That We Are Revealing For This Fantastic Pasta Dish…
We Also Have A Delicious, Sauce That Is Made To Pour On Top!
This recipe definitely gives away a ton of little secrets for making a rustic, Italian dish. You have probably made Pasta a ton of different ways but once you try out little method you will NEVER make it the same again!
For The List Of Step By Step Directions For This Fantastic Pasta Dish Please Head On Over To The Next Page Where We Will Show You How To Make Both The Noodles & The Sauce…