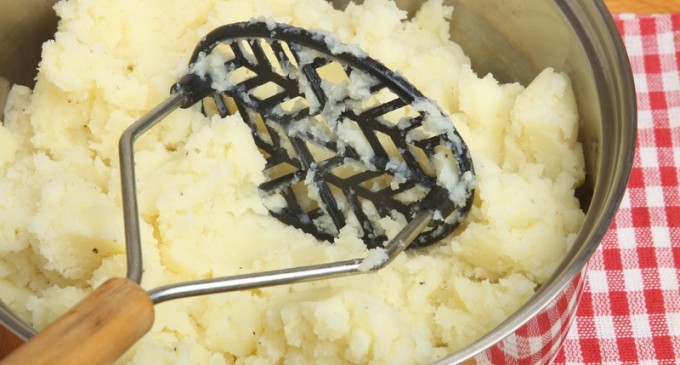 The Holidays Are Right Around The Corner Which Means: Potato Season Is In!
We love Mashed Potatoes but what makes them even better is when you add some spices into the mix and take them to the next level like this Garlic Mashed Potatoe recipe. The end results are creamy and indulgent.
It's Like Eating A Loaded Baked Potato But In A Bowl With Some Chunky Taters On Your Spoon!
Other Mashed Potato recipes usually require you to add the staples like: Butter, Pepper, Milk, etc. However, this Garlic version takes it to a whole new level and if you want something that has that little "kick" you've been missing then seriously you have to try this out.
You can either make this the night before, or you can whip it up right before dinner. Make sure to make extras cause this simple to follow recipe, with the special ingredient, is not going to last very long.
For The Full List Of Ingredients & The Delicious Step By Step Directions To Follow, Please Head On Over To The Next Page For The Entire Recipe…