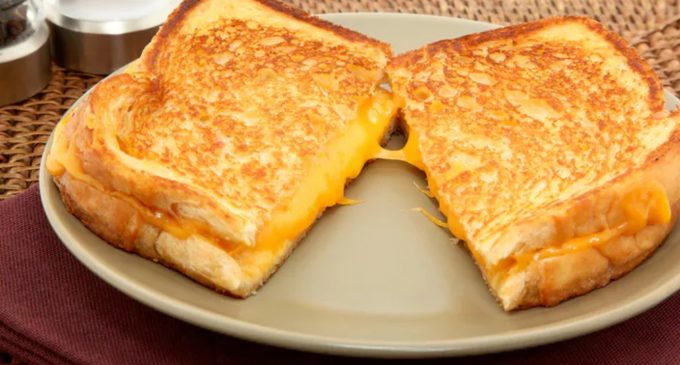 I have always been a fan of grilled cheese sandwiches. No matter the time of year there is nothing that brings more comfort than that warm cheesy goodness.
Now, we can take the classic grilled cheese recipe and make it even better!
So how do you make this impeccable classic even better? Simple, by changing one of the main ingredients! Instead of using butter on your bread to give it that crisp grilled taste and look, this recipe uses something different! Not only will you still have a delicious, classic sandwich, but also a new way to make it even tastier!
For The Full List Of Ingredients & The Delicious Step By Step Directions To Follow Please Head Over To The Next Page For The Entire Recipe…