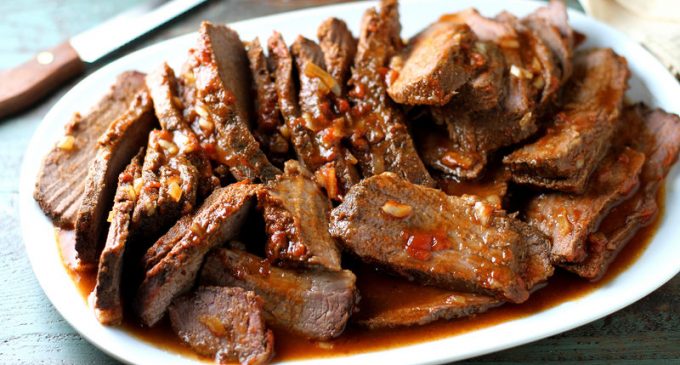 Want the best of brisket and barbecue? Combine the two right here with this one simple recipe! Every Home Needs A Good Brisket Recipe & This One Is Ideal For Anyone To Try!
Slow cooker recipes are the best kind as they take little to no effort yet render such amazing dishes. Even the most novice of cooks will be good to go once they gather what is needed, put it in the slow cooker and a few hours later everyone would have a meal fit for a king.
This one will make your tongue smack your eyes out with flavor! It's tender, savory and very very tasteful. This is something the family will love with the perfect sides.The sauce this brisket is slow cooked with makes it super tender & full of flavor. The meat just falls off the Bone with this crock pot creation. There is no way your brisket will ever come out tough or grainy once you follow this method.
They will think you worked all day to make this perfect, savory brisket. You will be pleased to see how the family eats this up in no time.
For The Full List Of Ingredients & The Delicious Step By Step Directions To Follow For This Tantalizing Recipe Please Head On Over To Page (2)…