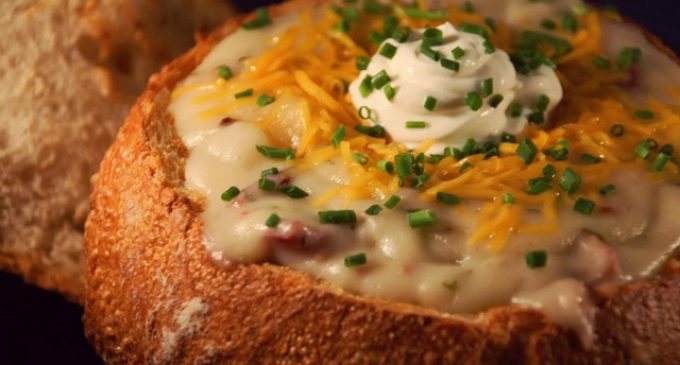 Soups are the perfect slow cooker meal! Virtually foolproof they require little to no prep work and in a few short hours, your whole house will smell as if you've been working away in the kitchen all day! As you will see later in this article this is a super simple recipe that almost anyone can create!
When I first started cooking in the slow cooker this soup was one of the first ones that I learned how to make. The creaminess of the broth mixed with the savoriness of the ingredients was nothing short of comfort food heaven. This is one dish that you will continue to go back for more until the pot is empty and the stomach is full. Requiring little to no involvement from me it was also the perfect dish to start in the morning, run out and do some shopping and then return to a hot and fresh meal just waiting to be consumed.
Here is a list of ingredients you will need in order to make this Loaded Baked Potato Soup.
Ingredients: 
Soup:
4 potatoes, peeled and chopped
¾ cup onion
4 cups chicken broth
½ tablespoon salt
½ tablespoon pepper
4 tablespoons butter
¼ cup flour
1 ½ cups heavy cream
¼ cup sour cream
shredded cheese, to taste
bacon, to taste (this means a lot in my house)
scallion, chopped
Bread Bowl:
2 tablespoons active dry yeast
3 cups warm water (110° to 115°)
2 tablespoons sugar
2 teaspoons salt
6-1/2 to 7-1/2 cups bread flour
Now let's look at putting it all together!
NEXT PAGE »