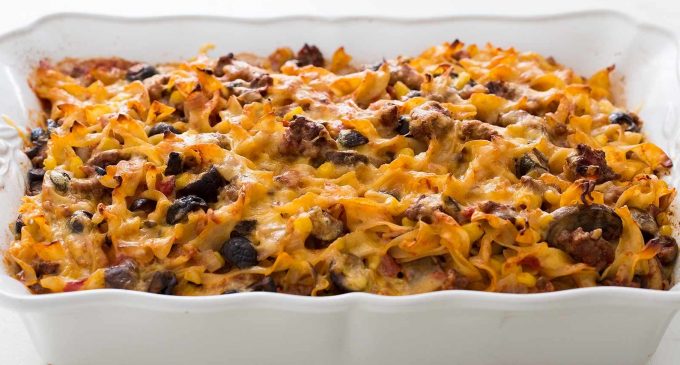 Have you ever walked in from a long day at work and said "I don't feel like cooking?" If so, you're not alone!
We all have those nights when work was so long we just don't have much energy left to cook a fancy meal… but we still have to eat. This beef and noodle casserole that can be made using ingredients you probably already have on hand is perfect for nights like these.
It's super easy and is made by combining some onions, bell pepper, garlic, ground beef, olives, egg noodles,  tomatoes and corn for some color and some delicious cheese to top the whole thing off. You just throw it all together and put it in the oven, your whole family will love how good it tastes and you will love how easy it is to make!
For The Full List Of Ingredients & The Delicious Step By Step Directions To Follow Please Head On Over To The Next Page Where We Will Show You The Full Recipe…
NEXT PAGE »