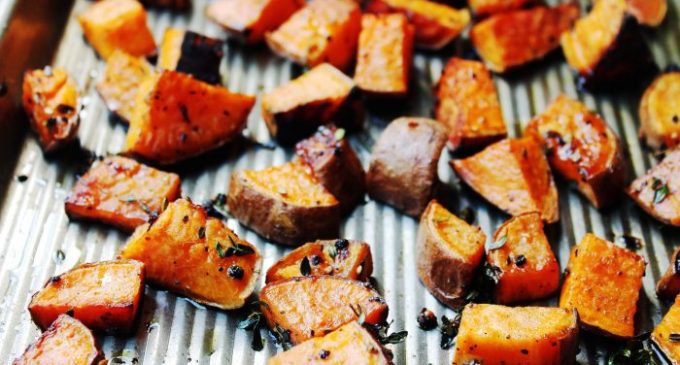 Sweet potatoes are not only healthy but they're also one of the most versatile ingredients to have in the kitchen. They can be prepared sweet or savory and are the perfect compliment to any great meal.
You can enjoy them alongside chicken, pork, beef, or even paired with a salad. And if you're looking for a great snack they can fit the bill there as well. They're so sweet and wonderful it makes them hard to resist.
If you're looking to utilize this amazing ingredient but are only stuck with that classic recipe you got from your mom, try making these incredibly flavorful sweet potatoes with maple and thyme. (*not that moms recipe isn't amazing because it is but it's nice to change things up every so often!)
The maple syrup adds to the sweetness in the potatoes making them even sweeter and more amazing. The thyme gives the potatoes add some savory to balance out that sweetness and takes sweet potatoes as you knew them to a whole new level!
For The Full List Of Ingredients & The Delicious Step By Step Directions To Follow Please Head On Over To The Next Page Where We Will Show You The Full Recipe…
NEXT PAGE >>