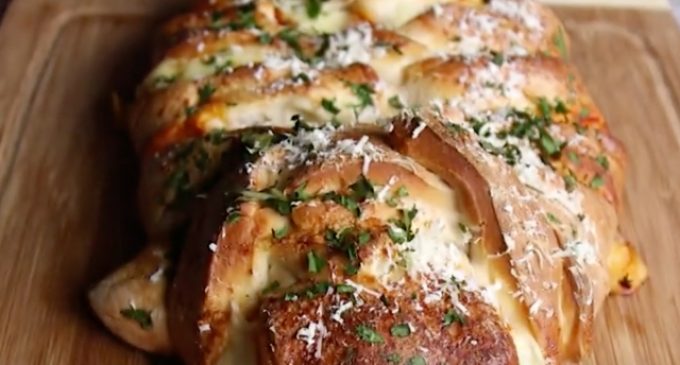 Ever get tired of eating the same things over and over? This recipe is sure to take one of those "all the time" meals and make it fun again!
When trying to stick to a budget spaghetti is one of those fail safe items.  It's ability to be stored for long periods of time, it's ease of use, and the fact it can feed many make it the ideal match for the budget conscious shopper. The only issue is there are only so many ways you can prepare it before you grow tired of it.
That is why I am so excited about this next recipe! 
This recipe brings to life an old staple and makes everyone fall in love with pasta once again. The best part is that we finally have a way of eating spaghetti with our hands without looking like a toddler playing with their food!
Here are the ingredients you will need in order to make this delicious dish.
Ingredients:
2 tubes Pillsbury dinner rolls
6 ounces spaghetti, cooked and slightly cooled
1 cup thick spaghetti sauce
8 ounces mozzarella cheese, cut into 1/2-inch cubes
1 egg white, beaten
Parmesan cheese
Fresh parsley
Now that we have that let's keep reading and see how we can begin preparing this fun dish.
NEXT PAGE »