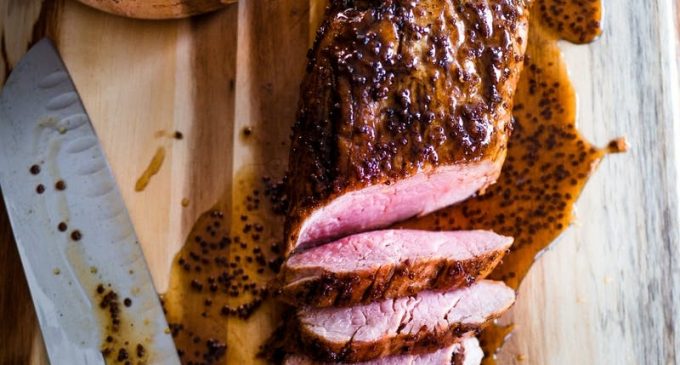 This Pork Tenderloin Makes Any Meal Special
Who doesn't love a good honey-baked ham? It's an Easter tradition, and with good reason. After all, it's an incredibly tender, mouthwatering piece of meat that transforms any dinner into a special occasion. It's the perfect choice for family holiday dinners, but it can be a bit prohibitive for other meals, for example, if you're just cooking for a couple of people. However, with this version, you don't have to wait for a special occasion to enjoy this sweet and juicy main course.
This honey glazed pork tenderloin is the perfect size for a small dinner for two to four people, and it's also really easy to cook. You don't need a lot of time, so it's ideal for a quick weeknight dinner when you're in a rush. Any honey will do for this pork tenderloin, but for that extra something special, we recommend using locally grown honey, especially a less commonly used variety such as acacia or wildflower.
To learn how to make this sweet and tender honey glazed pork tenderloin at home, please continue to Page (2) for the full list of ingredients and complete cooking instructions.