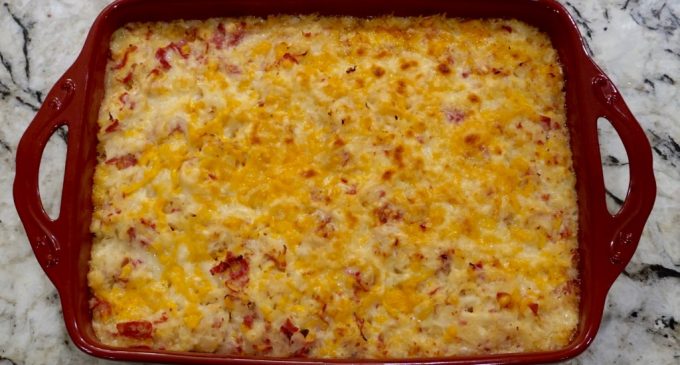 There is something about a Rueben sandwich that just screams comfort food! Biting into the warm sandwich on a chilly day just makes it all worthwhile!  This Reuben casserole does just that. It offers the same components of your favorite sandwich, but the bread is replaced with mashed potatoes.
This is a pretty awesome alternative to making eight sandwiches for the whole family. Instead, with the shape of a casserole, you get to satisfy everyone's craving with an easy to clean up method.
For this recipe, you can either make your own mashed potatoes, or you can pick up Betty Crocker's instant mashed potato pouches. Personally, I prefer to have the real deal with it comes to mashed potatoes, but if you're in a pinch and need to get dinner out quick, the pouches definitely get the job done.
For The Full List Of Ingredients & The Delicious Step By Step Directions To Follow For This Mouthwatering Recipe Please Head On Over To The Next Page…