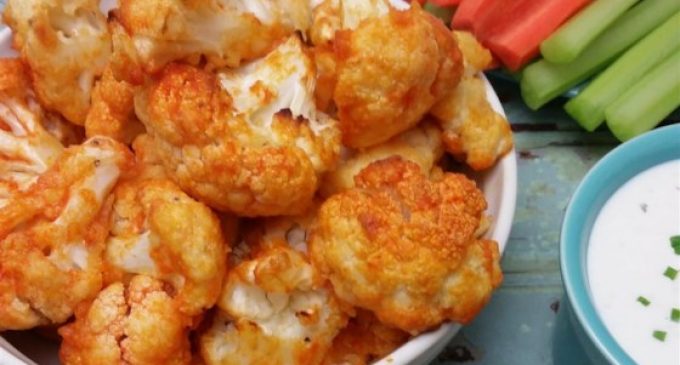 I will admit that when I first heard about this side dish from a friend I looked at her like she had lost her mind. I great up in a culture where you don't mess with good food & this seemed like somewhat of an abomination.
Little did I know I was about to eat my words because after one bite I was impressed!
Who doesn't love Buffalo chicken wings? They're a favorite appetizer all over the United States and a favorite snack for game day parties and other gatherings. And it's no surprise they're so beloved, considering they're loaded with hot and spicy ingredients that are sure to knock your socks off!
However, sometimes you just want to try something different. Or, maybe you're a vegetarian and want a meatless version of this red-hot and savory snack. That's why we think you'll love this Buffalo cauliflower recipe. Sure, it's definitely not what you'd expect, and it may not even sound that appetizing at first, but trust us when we say that it absolutely amazing!
For The Full List Of Ingredients & The Step By Step Directions To Follow Please Head On Over To The Next Page For The Entire Recipe…
NEXT PAGE >>