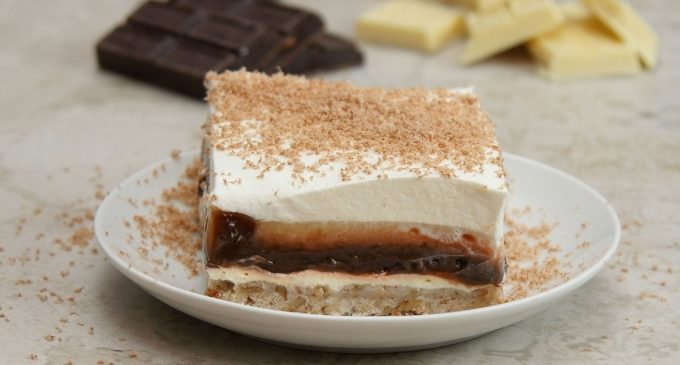 When looking for a dessert that will wow a crowd dessert lasagna is always the way to go. Not only is it super simple but it's super delicious and the versatility is one of the best qualities. This one is by far one of my favorites as it combines two of my favorite things chocolate and cheesecake!
Everything from the flaky crust to the creamy cheesecake, silky chocolate and light and fluffy whipped topping combines to create this delicate balance of deliciousness. There are multiple layers to this dessert so step one would be to make sure that you have all your ingredients in one spot. Let's take a look at what we need to gather.
Ingredients:
For the crust:
1 cup pecans, chopped
3 tablespoons sugar
½ cup unsalted butter, melted
1 cup flour
For the cheesecake layer:
8 ounces cream cheese, softened
1 cup powdered sugar
1 cup Cool Whip
For the vanilla pudding layer:
1 packet instant vanilla pudding
2 cups milk
For the chocolate pudding layer:
1 packet instant chocolate pudding
2 cups milk
For garnish:
2 cups Cool Whip
Chocolate Shavings
Some of this you can choose to make from scratch. The whipped topping is fun to experiment with from scratch and an easy way to add another flavor palate. For the rest of us, we will stick with the easy method for now.  Let's keep reading to find out what we need to do in order to put it all together.