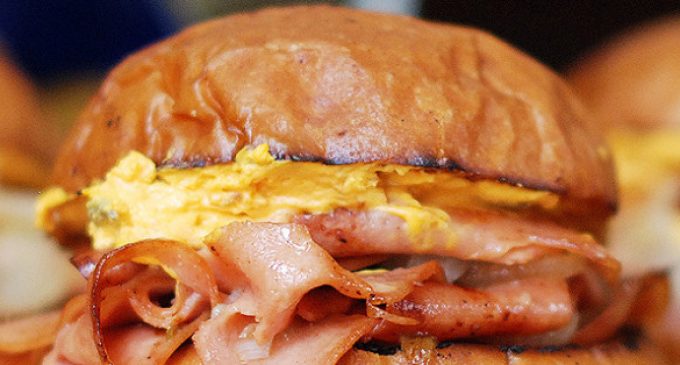 This recipe is what I call a slightly more grown up version of the fried bologna sandwich I had as a child. Let's check it out and see what all it entails.
Ingredients: 
12 Thin slices of bologna
1 Medium onion
1 Bag of Brioche Rolls
1 Cheddar cheese spread
1 Stick of salted butter
Directions:
Melt a tablespoon of butter in a large skillet.
Slice onion into thin rings.
Cut an X into each slice of bologna.
Place sliced onion and bologna into a skillet and cook until bologna until golden.
Place fried bologna and onions onto a plate.
Again, melt a tablespoon of butter in a large skillet.
Cut two Brioche Rolls in half.
Toast both sides of rolls in a large skillet. Add and melt more butter when flipping rolls over.
Remove rolls after they become golden brown.
Spread cheddar Cheese on the inside-top of each roll.
Pile fried bologna and sautéed onions onto each roll. Six thin slices of fried bologna per sandwich. Enjoy!
There you have it. A taste of childhood. How did you make your fried bologna sandwiches? Let us know in the comments below.
Source: Shared