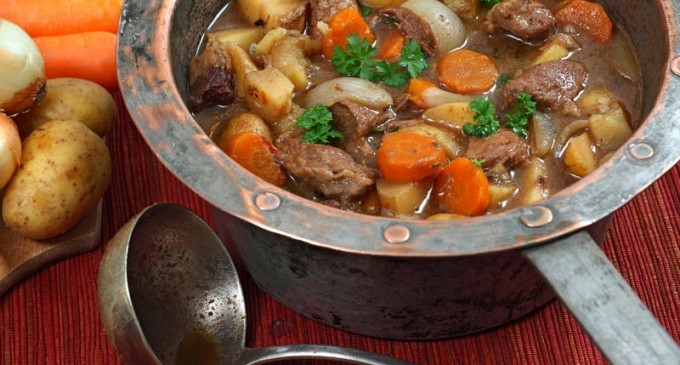 I've always been a firm believer in the good old luck of the Irish! Maybe it's really my Irish heritage, or perhaps I just love four leaved clovers and the ever alluring promise of following that rainbow and finding a pot of gold.
Well, while I might not have quite found that ever allusive pot of gold yet, I did stumble upon this hearty Irish Stew recipe. Traditional with the ingredients, easy to make and absolutely delicious, this stew will have your mouth watering way before it's ready to be served.
One of my favorite things about a good, wholesome Irish stew is the fact they it is such an easy dish to prepare, it has all the fixings, from potatoes, to beef and it's super filling. I can't wait to make it again, as a matter of fact, I think I know what my house is having for dinner tonight!