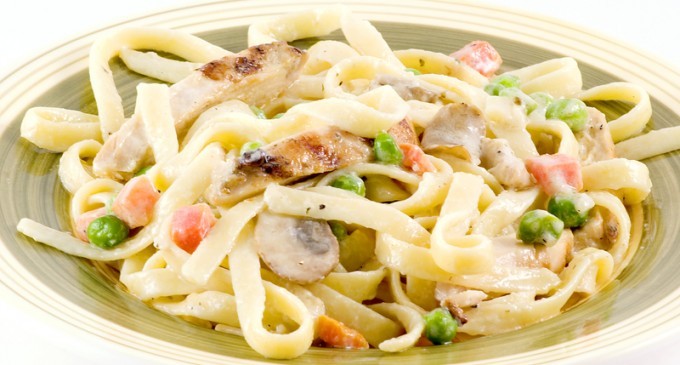 I absolutely love sharing dinner with my family, nothing beats having everyone home and at the dinner table. However, the way I get everyone home is by the amazing dishes I cook each night.
A lot of people are not familiar with Chicken Tetrazzini because it is traditionally cooked like Chicken Noodle Soup. I am sure everyone has enjoyed this dish at one point…. if not then you need to get out more obviously.
Chicken Tetrazzini has everything that Chicken Noodle Soup does; just not the broth. The entire dish is cooked like a casserole and has a rich coating of Parmesan Cheese on top.
Imagine indulging and biting into some rich, marinated chicken, peas and mushrooms bite after bite… you are going to love all of the flavors and ingredients that this casserole has to offer.
For The Full Directions How To Cook Chicken Tetrazzini Please Go To Page (2)…