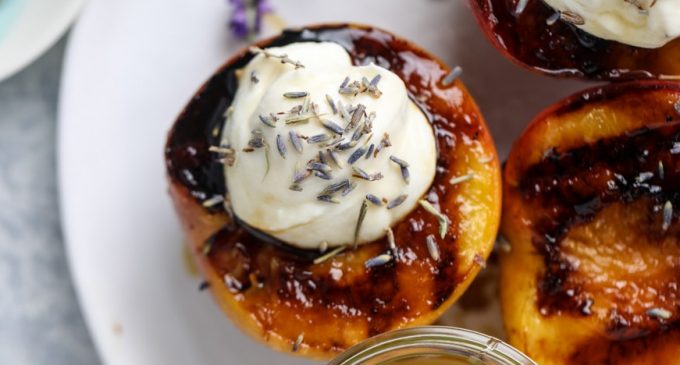 Fire Up the Grill for This Sweet and Savory Dessert!
It's prime season for peaches, and we intend to make good use of them, especially considering they're one of our all-time favorite fruits. There's peach cobbler, of course, and you can always just eat peaches all by themselves as a snack. This happens to be one of our favorite methods for enjoying peaches because it allows you to really enjoy all of the juiciness and succulence they have to offer.
However, we recently discovered an amazing dessert recipe that uses peaches, and it's one of our favorite desserts because it's not only loaded with flavor, it's also elegant but still very easy to make. This indulgent dessert uses grilled peaches with a whipped ricotta topping that also features honey and lavender. This is the perfect treat for anyone who has a major sweet tooth, but it's also pretty savory as well.
To learn how to make this lavender whipped ricotta over grilled peaches, please continue to Page (2) for the full list of ingredients and complete cooking instructions.