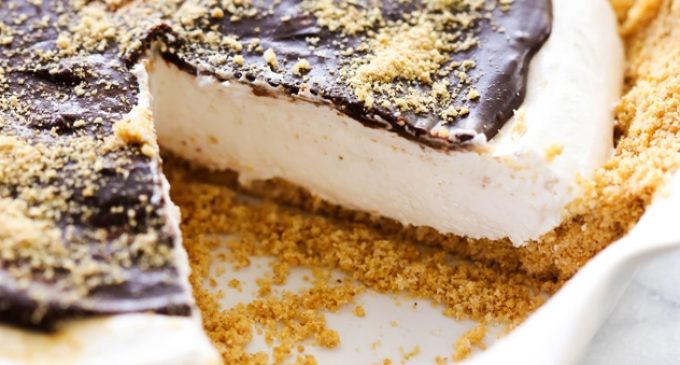 One of Our Favorite Childhood Treats Is All Grown Up!
S'mores were one of our favorite childhood treats, and now that we're adults we like them just as much as ever, although we would like a grown-up version of this campfire favorite. It's not always convenient to build a fire and roast this chocolate and marshmallow treat the way we did as kids, either at camp or in our backyards (though that's certainly fun!), but we found an easy version you can make at home that captures all of the delicious goodness of the original.
This s'more pie has all of the elements of traditional s'mores, including rich, melt-in-your-mouth chocolate and gooey marshmallow, as well as a rich and savory graham cracker crust to complement the other flavors. The three layers really do meld together to make one indulgent and enticing pie. First, there's the graham cracker crust, and then a gooey marshmallow filling followed a rich and creamy chocolate ganache that will satisfy any chocolate craving. Yum!
To learn how to make this luscious s'more pie, please continue to Page (2) for the full list of ingredients and complete cooking instructions.