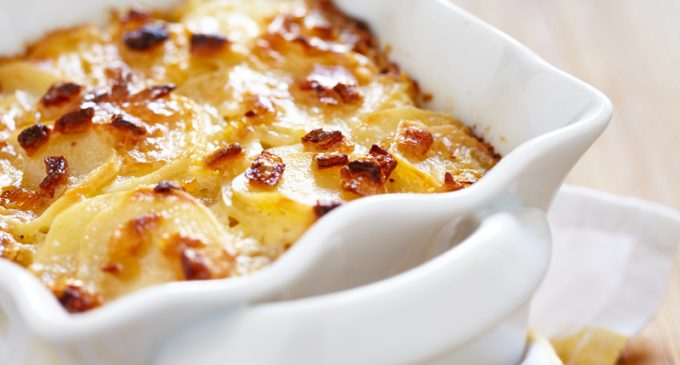 We Make These Potatoes Once or Twice a Week!
When it comes to creating a meal to remember, the main course usually gets the most attention. After all, it's what gets the most attention, so people typically choose the entree first and then choose one or two side dishes to accompany it. However, we recently discovered an amazing side dish that's so delectable it may just steal the main course's thunder!
These bacon ranch scalloped potatoes are rich, smooth and creamy, with just a bit of a tangy flavor thrown in thanks to the ranch. The bacon and ranch dressing go together so well it's like they were created specifically to be together! We can't get over how well they complement each other and how the combination transforms ordinary potatoes into a decadent culinary masterpiece! This dish also includes heavy cream, milk, cheddar cheese and plenty of butter. Yum!
To learn how to make these mouthwatering bacon ranch scalloped potatoes at home, please continue to Page (2) for the full list of ingredients and complete cooking instructions.