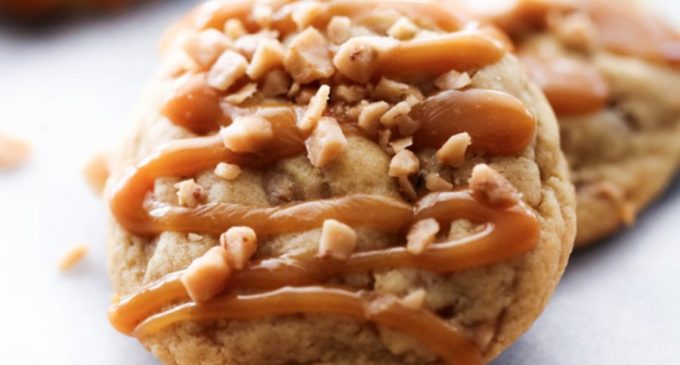 This May Be the Most Perfect Dessert That's Ever Existed!
If you have a sweet tooth like we do, you probably have a long list of favorite desserts (as do we!). Sometimes it's difficult to choose between all of the rich, indulgent treats out there, and we often find ourselves wishing we could combine a few of our favorite confections into one decadent dessert. Well, this recipe certainly does just that, by combining caramel, toffee, and pudding. Wow!
These enticing cookies combine ooey, gooey caramel with rich, crunchy toffee for an intense taste experience. The two very different flavors and textures really complement each other, and there's also vanilla pudding to make the cookies even more creamy and delectable. Even better, they're incredibly easy to make, and they don't require a whole lot of time. We make these cookies at least once a week, and we may have to start making them more because the whole family keeps asking for them!
To learn how to make these mouth watering caramel toffee pudding cookies, please continue to Page (2) for the full list of ingredients and complete cooking instructions.