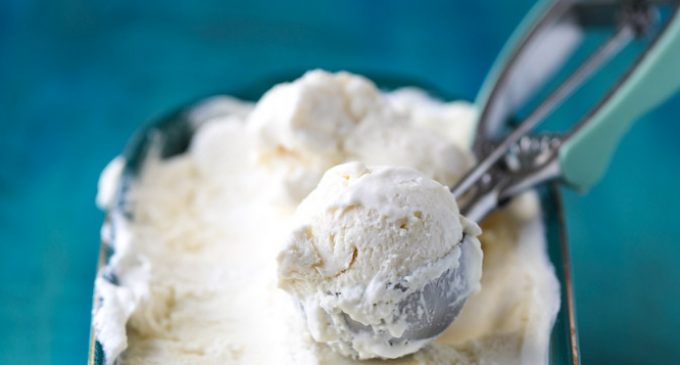 Cheese and Ice Cream Don't Seem to Go Together, But This Combination Really Works!
It's the dog days of summer and it's definitely ice cream weather, isn't it? Do you have a favorite flavor of ice cream? Of course, there are the old standbys, you know, good old chocolate and vanilla, always dependable and always delicious. If you're feeling a little adventurous, however, you might try Rocky Road or another creative combination. There's no limit to how inventive you can be with your ice cream, and we recently found a tasty version that's unlike anything we've ever tried. And it requires no churning!
This smooth and creamy ice cream treat uses ricotta cheese instead of what you're probably used to. It has an amazing texture that's exceptionally creamy…possibly the creamiest ice cream we've ever tasted! Plus, the ricotta gives this ice cream a taste that's out of this world. It's light but also rich and satisfying, and it has just a bit of a tangy flavor that makes it something truly different.
To learn how to make this luscious ricotta ice cream at home, please continue to Page (2) for the full list of ingredients and complete preparation instructions.