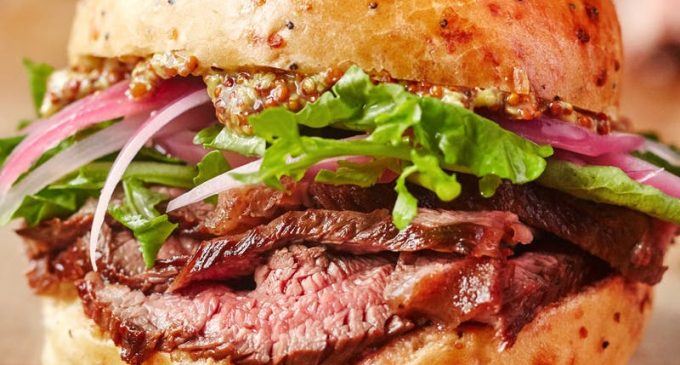 If You Are Looking For A Truly Delicious Sandwich, Then This Amazing Sirloin Steak Sandwich Is Perfect For You!
Most of us eat sandwiches for a quick and simple lunch. They are piled with our favorite meats, some crisp vegetables, some cheese and maybe some mayonnaise. Most of the time, they are satisfying and pretty tasty. However, sometimes we just wish our sandwiches could be a little better.
If this is how you feel about your sandwiches then this sirloin steak sandwich will blow you away! It takes sandwiches as you know them to a whole new level and has unbelievable flavor.   This sandwich may look and taste like it came out of a steakhouse but it is so simple to whip up. All you need to do is combine juicy and tender sirloin steak with pickled onions and some Dijon mustard plus a few other basic ingredients and this sandwich just might be the best one you have ever had!
We Have Gathered All The Delicious Ingredients And The Step By Step Directions To Follow And They Can Be Found On The Next Page.