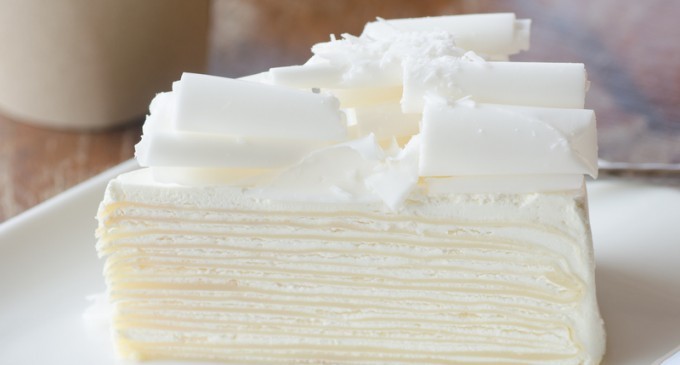 If you are looking for a bigger cake then you can easily double the ingredients. This is a recipe that is hard to mess up and it tastes great no matter what you put.
* Hint *
The secret ingredient is in the extract…
The Ingredients For The White Almond Cake
1 (18.25 ounce) package white cake mix
1 cup all-purpose flour
1 cup white sugar
3/4 teaspoon salt
1 1/3 cups water
1 cup sour cream
2 tablespoons vegetable oil
1 teaspoon almond extract
1 teaspoon vanilla extract
4 egg whites
Direction Steps To Follow
1. Preheat oven to 325 degrees F (165 degrees C).

2. Grease and flour an 11×13 inch cake pan.

3. Stir together the white cake mix, flour, sugar, and salt in a large bowl until well mixed.

4. Pour in the water, sour cream, vegetable oil, almond and vanilla extracts, and egg whites, and beat with an electric mix on low until all the ingredients are mixed and moistened but some lumps still remain, 4 minutes.

5. Pour the batter into the prepared cake pan, and bake in the preheated oven until the top is a light golden brown and a toothpick inserted into the center of the cake comes out clean, about 25 minutes.

6. Allow to cool before frosting.
Wedding Season, Baby Showers and General Holidays which require us to cook endless hours in the kitchen are upon us.
The White Almond Cake is a perfect addition for any occasion and its just as easy as making a regular cake.
You can experiment with other flavors, (maybe Nutella or Peanut Butter) for that desired richness and taste.
If you have ever made this before tell us about it!
If you have a good frosting recipe that would go great with this make sure to tell us what you did.
This Recipe Was Adapted From: All Recipes