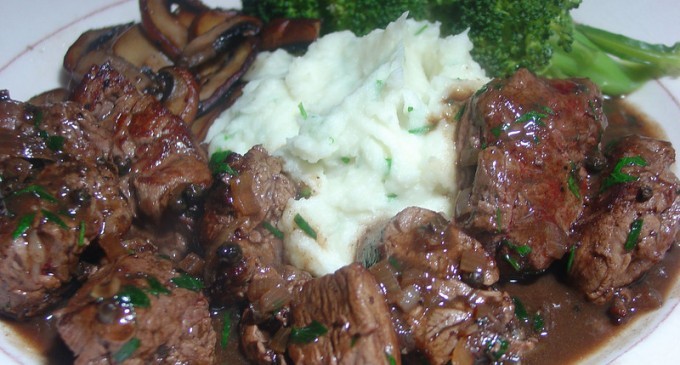 If You Have Never-Ever Had Steak Tips & Gravy; You're Culinary Skills Are Lacking Big Time Because This Dish Is Super Popular… It's An All-American Classic & Hard To Resist.
Let's Get Started…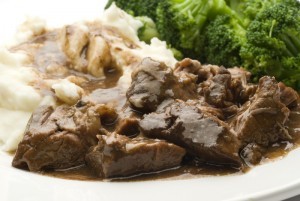 The Delicious Ingredients To Gather:
2 pounds of sirloin beef tips or sirloin steak cut into pieces.
2 Tbls of butter
1 yellow onion, chopped
3 carrots, cut into chunks
2 stalks of celery, cut into chunks
3 cloves if garlic, chopped
1 tsp of dried oregano
1 tsp of dried thyme
1 cup of beef broth
1/2 cup of red wine
1/2 cup of cranberry juice
1 package of whole white button mushrooms
1/4 cup of fresh Italian flat leaf parsley
Now That You Have All Of Your Ingredients Together It's Time To Get Cooking!
The sauce that the Steak Tips & Gravy are cooked in is actually really simple to make but there are a few directions you have to follow especially since the consistency is like gravy.
Caution:
If you do not follow the instructions for the gravy properly then it will burn in your crock pot and your entire meal can be ruined within the first hour it goes in the crock pot.
For The Very Important Step By Step Directions For Making Your Sirloin Steak Tips & Gravy Please Head On Over To The Next Page…